Circa 1 month ago:
People were shouting in the streets yelling for their fellow brethren and sister-en in Gaza. A plaza resembled a sea of black and white due to all of the shmeghs. Fundraisers were being held and Muslims were much more eager to empty out their pockets to such a cause.
Now:
Everyone is snuggled back in the comfort of their day to day activities, Gaza a thing of the past. Shmeghs are tucked away until the next humanitarian crisis, including those posters.
What is wrong with us? Have we seriously forgotten about those still suffering in Gaza or are willingly forgetting? If not with our hands or tongue then with our hearts, to make Du'a to insha'allah change the situation there. There will never be a complete cease-fire nor independence if we, as an Ummah, only step up when someone gets killed. We must try to prevent even a single soul from being lost.
However, I had intended to write this post a week ago, but like the rest of the Ummah I suffered from ADD (not literally) as described in this article which jolted me from my forgetfulness:
Taken from www.muslimmatters.org
Patient: The Ummah. Diagnosis: Attention Deficit Disorder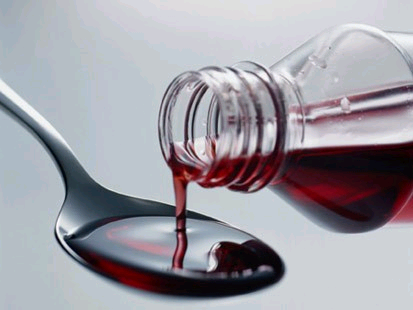 It's a sad reality that as an Ummah, we suffer from a severe case of attention deficit disorder - metaphorically speaking, that is. We have incredibly short attention spans, re-programmed to move on from one heartrending crisis to another. Somalia, Darfur, Palestine, Afghanistan, Iraq… a great calamity occurs, and we respond with tears and prayers and cries of grief, and then something else happens and we gradually forget about it and move onto the next worry.

Think about it - how many weeks ago did the Gaza crisis occur? Yet how quickly has it faded from our minds? It saddens me to know that we are so easily swayed, so swiftly distracted.

However, there's something I learned from the Gaza Crisis and how we reacted to it. WalAhamdulillaah, many of us were reminded that the evil that befalls us is only what we have earned with our own hands, and we responded accordingly. We woke up for qiyaam al-layl, we fasted Mondays and Thursdays, we renewed our sincerity and strengthened our emaan and perfected our 'ebaadah.

So when we see how forgot about Palestine, when the urgency of the situation faded from our minds to just another fuzzy memory, and we moved onto something else… it's sad. It's tragic, actually. At the same time, however, I realize that this is part of human nature: we are forgetful. We have a bad case of collective memory loss. The story of the people of Egypt and the plagues demonstrates this more clearly than anything else - how many times did Musa ('alayhis-salaam) warn them? How many times were they punished, with locusts and lice, frogs and blood? Each time, they felt fear and turned towards the Messenger of Allah beseechingly; each time they were relieved of the torment they went back to their old ways.

Mind you, this isn't an acceptable excuse. Rather, it is something which we must learn to change. It's time that we take heed from the warnings of the Qur'an, from the stories of the past, and the continued tribulations of our present. It is time that we retain the lessons that we learned so painfully during the Ghazzah massacre, and apply them to whichever drama comes to our attention next. Whether it's Iraq and Afghanistan again, or (laa samahAllah) a new country and a new disaster, maybe we'll remember again that this is all our fault and that it's up to us to work hard to deserve better.

Imagine how amazing it would be if we could all remember that for every disaster that befalls us, we are to blame as individuals, and if the anger and guilt we feel at every injustice was constantly channeled to the right outlet: our emaan and 'ebaadah.

SubhanAllah, will Allah ever ignore the deeds of His sincere believing slaves? Will He ever turn away from the sincere repentance of one, of tens, of hundreds, of thousands of believing souls? Will He leave the people who strive to change the situations of their souls? Laa wAllah! Indeed, He has promised us the very opposite, and the promise of Allah is truer than anything else.

So will YOU seek the cure to your spiritual illness? Will you take the divine prescription, that is guaranteed to strengthen you as no antibiotic or steroid ever could?

Patient: The Ummah

Diagnosis: Attention Deficit Disorder

Prescription:

* Contemplation, remembrance, and reflection: Every day, during any spare minute. Don't be hasty; allow time for true comprehension and understanding.
* Tawbah (Repentance): Prepare with sincerity and humility. Flavour with tears. Best taken in the last third of the night, along with qiyaam al-layl.
* 'Ebaadah (Worship): Salaah, 5 times a day, every day (minimum). Increase sweetness with sunan and nawaafil. Fast Mondays and Thursdays for strengthened dosage and increased effectiveness.

Review prescription regularly. Adjust incrementally to strengthen immunity against diseases of the heart. Take for life!
Let's best get to it!