I tried to take up knitting nearly two years ago.
It's just a hobby or a skill I wanted to learn because don't you feel a bit proud when you make your own scarf? (To wear around your neck lol I doubt it could fit around my head)
But the grey and black yarn is still in the back of my drawer and my knitting needles are gathering dust.
Grr, whenever I try to get back into, I lose a stitch and have to undo 10 entire rows -tear- so I just threw it in the back of my drawer. Hmm, I might take it out again to 'start' over.
And if I ever finish my scarf, I might tackle these things hehe:
Sweaters!!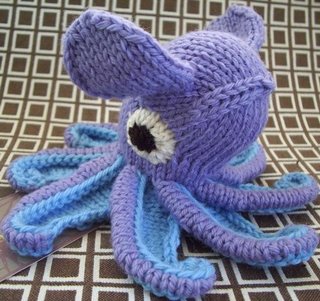 Squid/Elephant/Hat thing? COOL
O-O; Is that a mask.. okay..
Oooh yeah, a custom knitted Spiderman suit!
Do you have a hobby that you're good at or love to do?