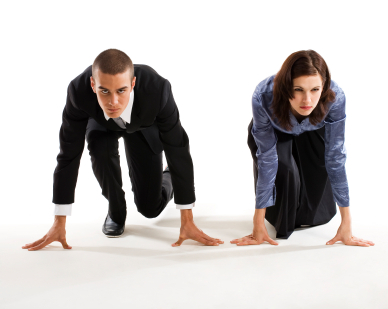 *The opinions expressed in this post are of the author solely and yes, she is in her right mind right now And although this topic may be a bit 'adult' technically the age of the author is not fully known therefore she speaks without consequences. If you don't like anti-man talk click the red button on your right. Yeah I'm lookin at you kid.*
"Oh sister! You are so beautiful! Like a houri from Jannah!"
Save it, please.
Once in a while I get irked at things I hear about Islam so that I have to double check the information because if I don't like it it's probably not true.
Like those pesky houris.
"Men will get as many women as they like in Jannah."
"Even if they had 4 in this world?"
"Especially if they had 4."
"What about the women? Don't they get some boy toy?"
-eyes narrow- "If a woman wants something like that, they're probably not going to even make it to Jannah!"
Women, as they always have, lose out in Jannah. Or so those misogynistic Imams say.
I mean really, if you look throughout history they're always been this double standards pertaining to men and women.
Men can rule countries, women are too stupid. Men can stay out till midnight, women are seen as trouble makers if they even dare to come home at 8. Men can be promiscuous and called 'libertines', promiscuous women are 'whores' (I read some 16th century books over the weekend >.>) Even though fornication is bad for both sexes.
But you're thinking, "No sister, men and women are different. They have an
edge
over us.
Puh-leeze, no man has an edge over me when it comes to determining who gets to go to school, have a job or even go somewhere alone.
Strength is one thing, intellect is another.
Don't bother asking which gender is smarter, that question will rage on forever meaning it's basically pointless.
Back to the main topic, in the Qur'an (not the hadiths) It simply says that we'll have other partners -no specifics to whom or how many- and that men and women will be reunited with their spouses... and then some.
I'm not going to accept those highly graphic hadiths about where men basically get to tap as much as they want with whoever they want (I even heard that the virgin boys in Jannah were for the men. THE MEN? WHY WOULD THEY NEED BOYS?! I mean I know homosexuality is haram here but allowed over there? -shudder- sorry I'm straight through this life and the next) and women get to stay in their palaces all day looking ready for their husband after he comes home from doing God knows what.
Who said being with your spouse for eternity is fun? Sometimes death is an escape for those spouses! (Okay don't start throwing popcorn at me because I don't have a husband, heck I can't even get married yet -legally in the U.S that is ;D-)
And to nearly conclude this post here is one reply from some random forum I googled:
"Asalaam wr wb women will
ONLY be with one man
who she will be
100% satisfied
with and the happiest with in jannah just like she is happy and satisfied with one man in this world!
It does not befit a women to be with more than one man in Jannah
just like it does not befit her to be with more than one man in this world! She will have young boy servants not men!
There is no such thing as sexism in Islam that is a term created by the kufaar and it applies to their society them because of the sexist societies which they live in where they are lowered so much and have no dignity or respect!
Look at history and you would know that Islam has given women MORE freedom, rights,dignity and respect than ANY other nation in the history of this earth! Jazakalah"
Hold up- who died and made you God? Even though God can't die astagfurillah. So it does not 'befit' a woman to have more than one man but a guy can sleep with just about anyone right? You want to give more power to yourself with hadiths and keep the women locked in a tiny cupboard because they can control themselves (true)unlike you, you filthy animal. Like that T.I song "You can have whatever you like" I'll be sure to get whatever I want. And if that happens to be more than just my husband THAN SO BE IT!
"Just because I hide my sexuality doesn't mean I don't have any!"
xoxo Modest Jusitce